Your CityMent in 90441 Nuremberg-Schweinau
"Nuremberg must count as one of the magic cities, just like Prague and Venice, but in another sense." (Ernst Jünger)
CityMent Nuremberg – A city on the fast track
Your CityMent Nuremberg has an excellent connection to public transport. The station Schweinau, as well as the underground stations Schweinau and Hohe Marter are situated in the direct vicinity and bring you comfortably to Nuremberg Central Station and to the university institutions like FAU and Nuremberg Tech. Within 14 minutes with the car, you are in the city centre with numerous possibilities to shop.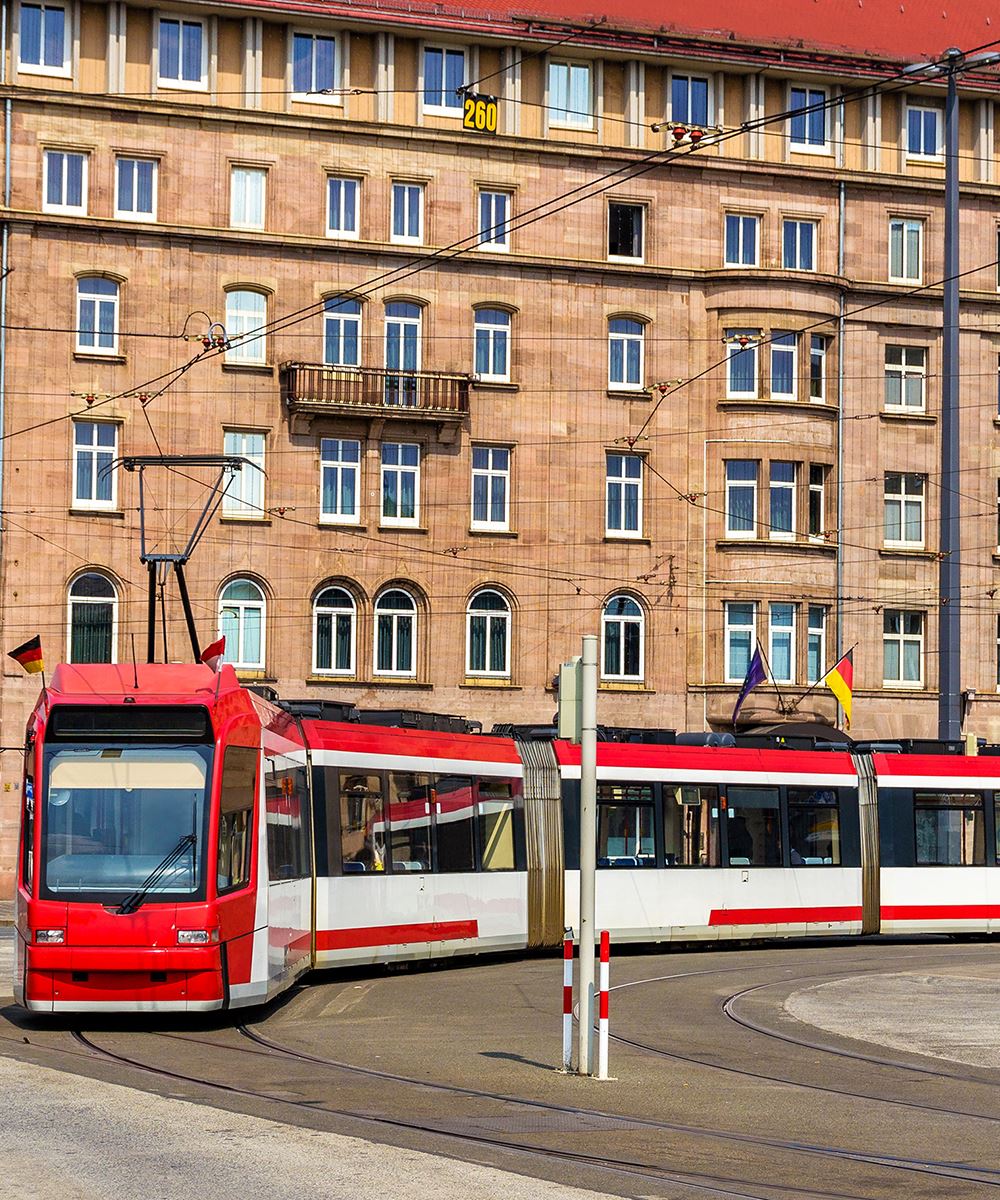 Optimal connections to public transport:
Bus stop Nuremberg-Schweinau: 100 m
(N7 direction city centre à 10 min travel time)
S-Bahn Station Nuremberg-Schweinau: 100 m
(S4 direction Nuremberg Central Station à 5 min travel time / direction University à 15-20 min travel time)
Underground Station Nürnberg-Schweinau: 100 m
(U2 direction Nuremberg Central Station à 9 min travel time)

Your local shops and supermarkets for daily needs:
Hairdresser: 250 m
Italian Restaurant: 450 m
Edeka: 800 m
Rewe to Go: 850 m
Netto: 900 m
Aldi Süd: 900 m
Educational institutions in Nuremberg:
Friedrich-Alexander-University of Erlangen-Nuremberg (FAU): 3,3 km
Nuremberg Tech: 4,4 km
Nuremberg Institute of Technology: 4,6 km
Nuremberg University of Music: 5,8 km
Nuremberg is one of the largest metropolitan hubs in Germany and a pioneer in the development of High-Tech industries. More than 500,000 inhabitants live in Bavaria's second largest city. The number of people will continue to grow in coming years, since in addition to international companies, such as Siemens, DTEV, MAN or Bosch, twelve higher education institutions are located in Nuremberg. At the Friedrich-Alexander-University of Erlangen-Nuremberg (FAU) the number of students has risen by 50% in the past years. Currently 40,000 students are registered. Due to comprehensive long-distance rail services, the city has great significance for the infrastructure of Northern Bavaria. In addition to that, Nuremberg also has an inland port on the Main-Danube-Canal and its own airport.

The district of Schweinau is situated south-west of the historic city centre and is home to 7,000 inhabitants. A varied selection of supermarkets, pharmacists, bakers and restaurants create a lively daily supply infrastructure for young and old.
CityMent Nuremberg-Schweinau – Flexible dream home
Your CityMent Nuremberg is located at Schweinauer Hauptstraße 4, 6, 6a, 6b and 6c and is comprised of a total of four objects with 138 residential units. 50 fully furnished one-room apartments and 56 two- and three-room apartments with a modern built-in kitchen await you here. In addition, also eight one-room apartments and 24 three-room apartments are presently being built that are subsidized by public funds. The one-room apartments have an average size of 35 square metres. All apartments are fitted with vinyl design flooring as well as 30×60 cm ceramic tiling. Each apartment also has a balcony, which – like the bedrooms and living rooms – faces the green inner courtyard

The inner courtyard also offers the possibility to make new contacts with your neighbours by way of a table tennis tournament. Every tenant has an own lockable storage space on the respective storey. Distributed over two storeys, you will also find three laundry rooms, which can be used by you and the other tenants for washing and drying (charged per use). In order to make the connection between the individual storeys easier, three of the four objects are equipped with a lift. For drivers of cars, there are a total of 75 parking spaces on a park deck and in the underground garage, as well as 29 outside parking spaces. In addition to this, 173 bicycle parking spaces await your use.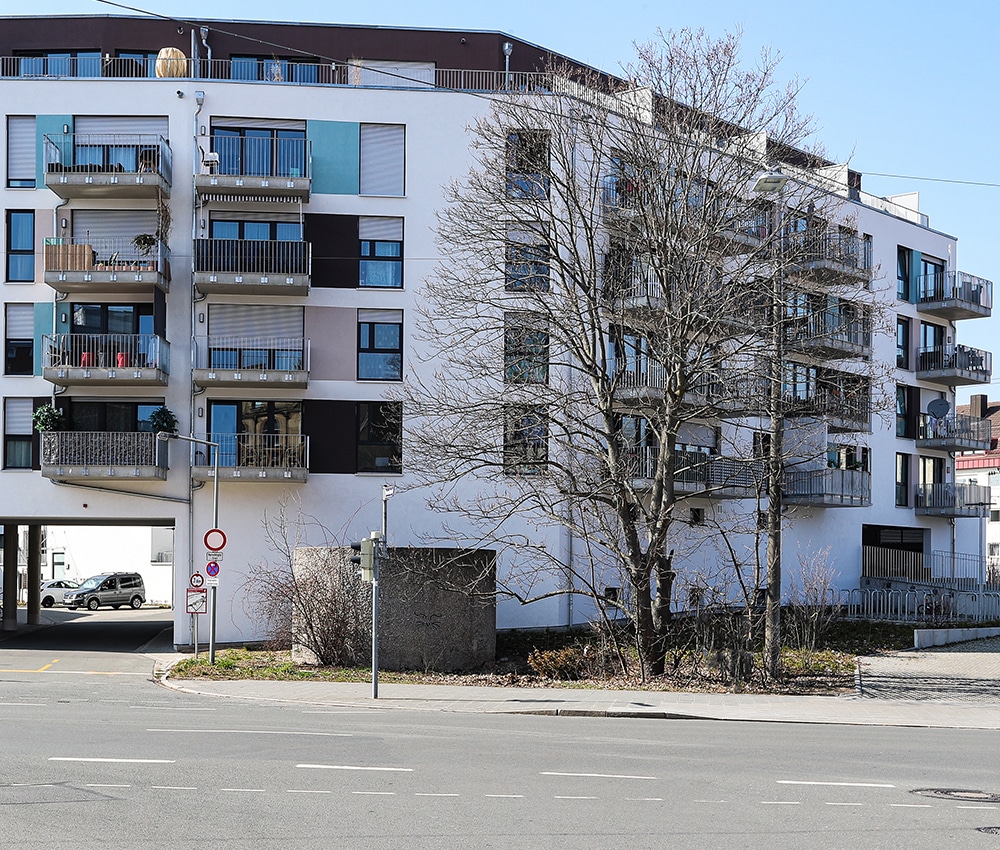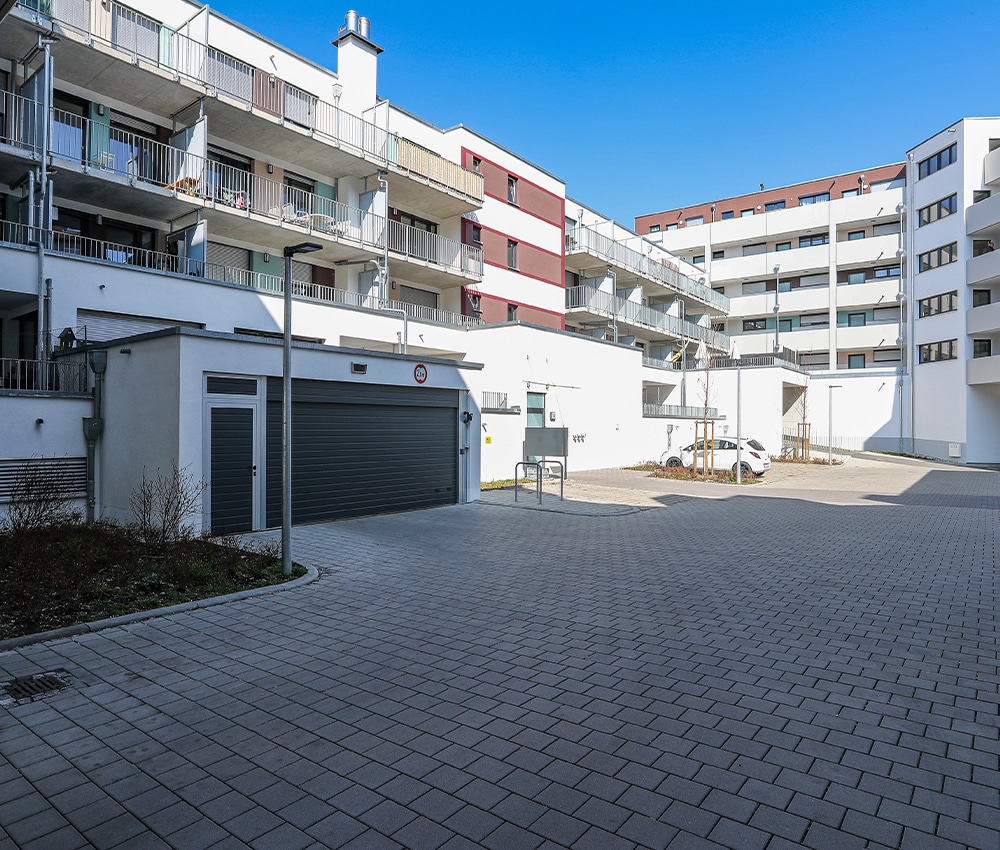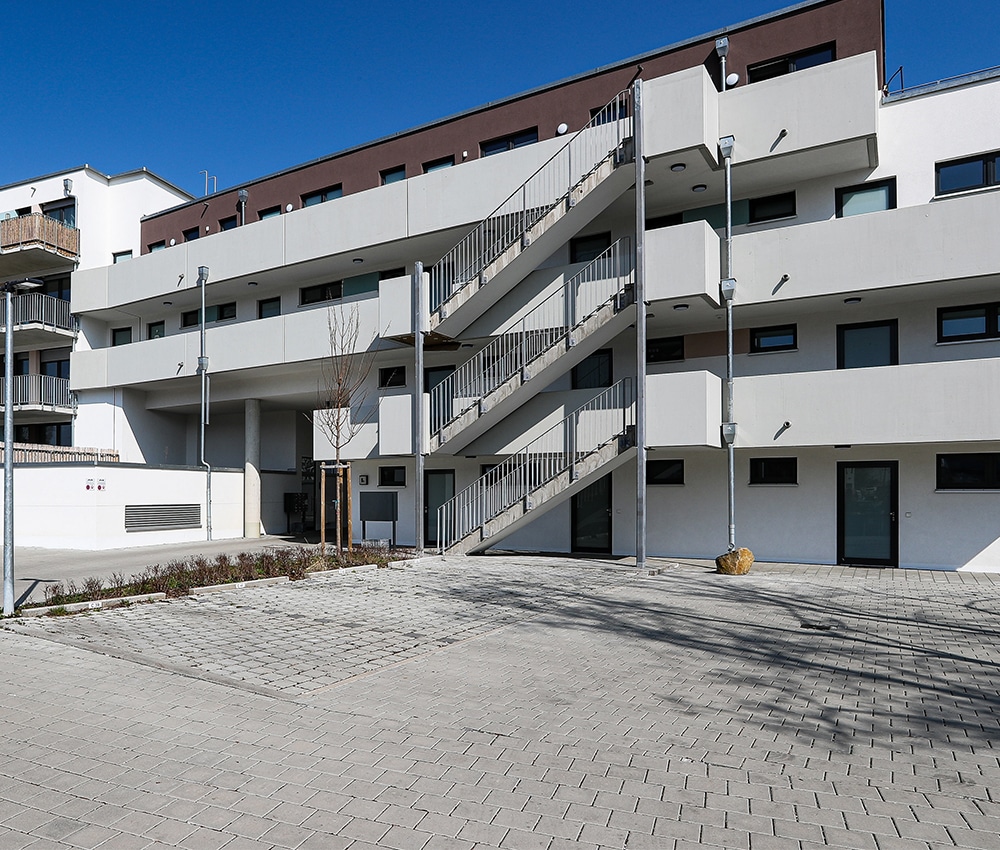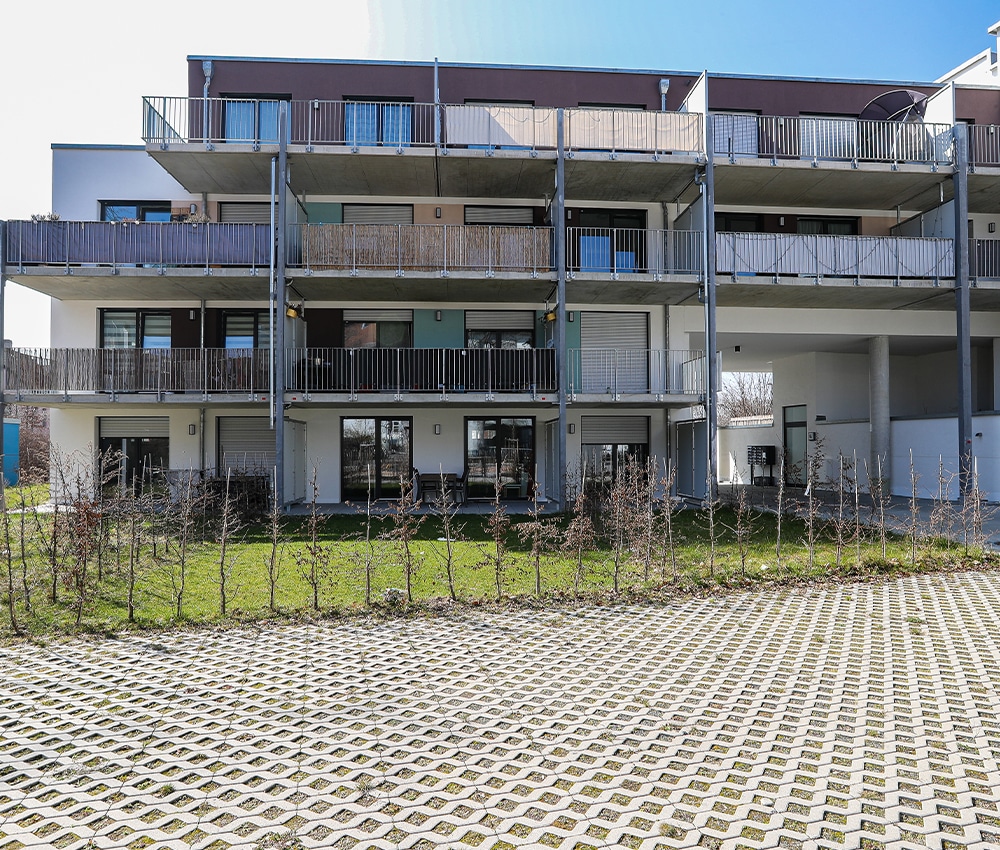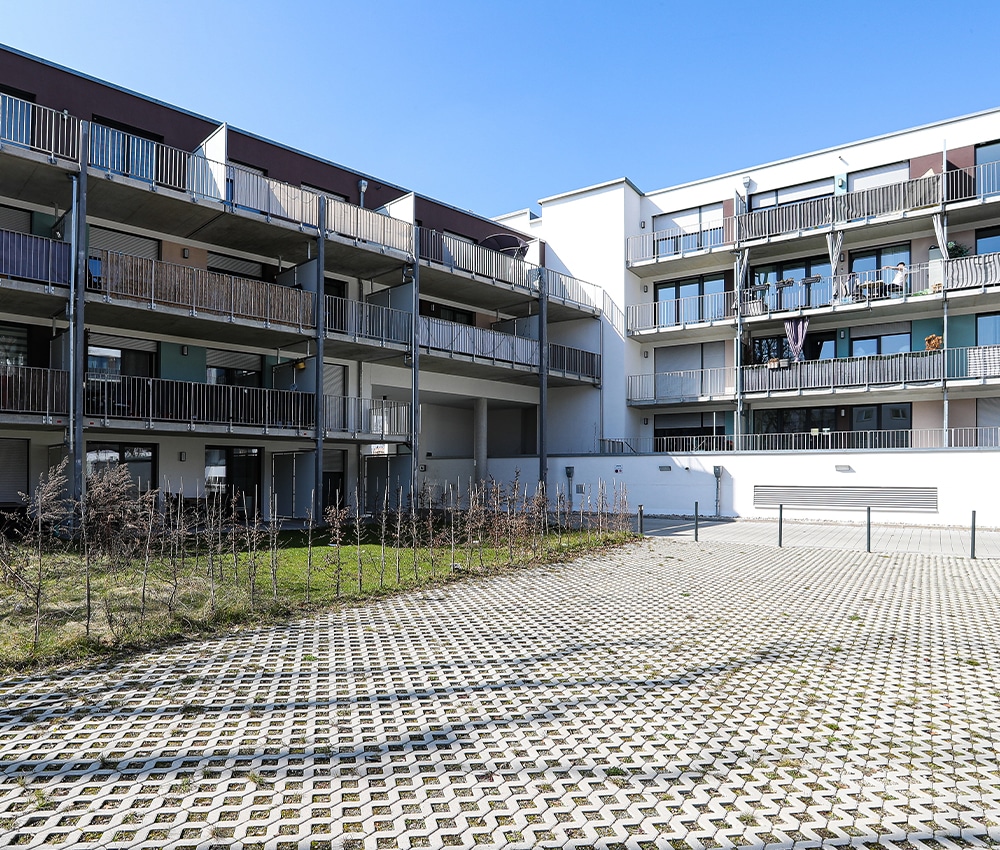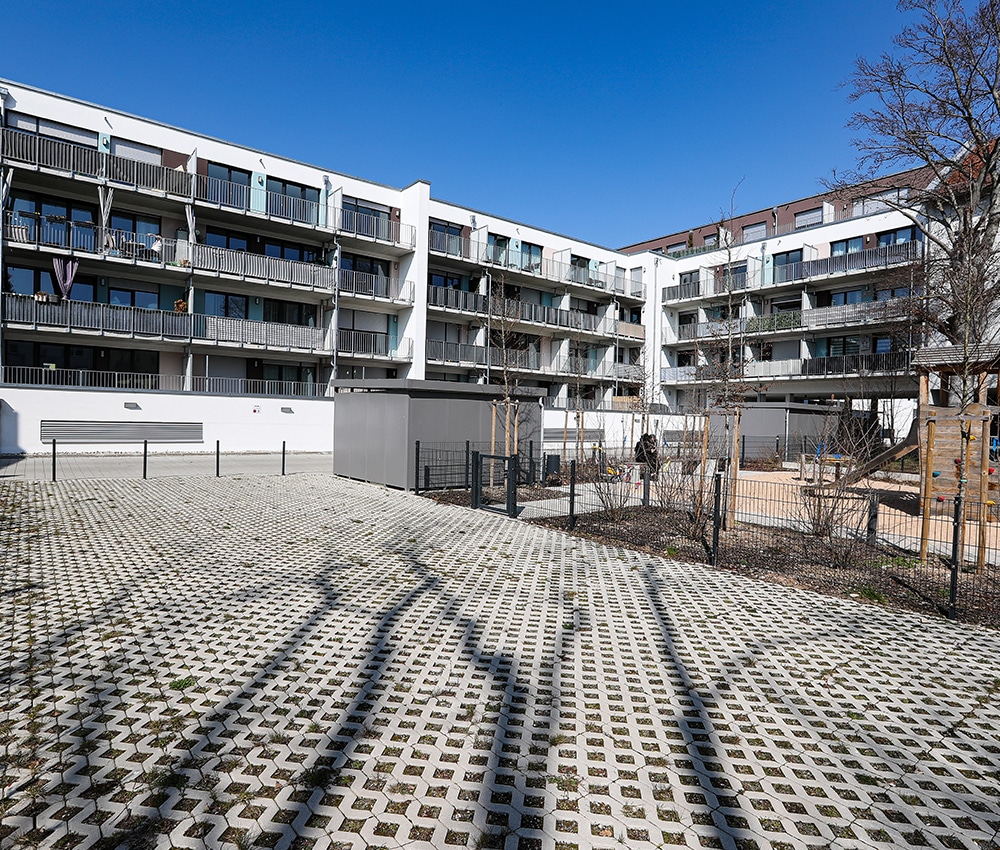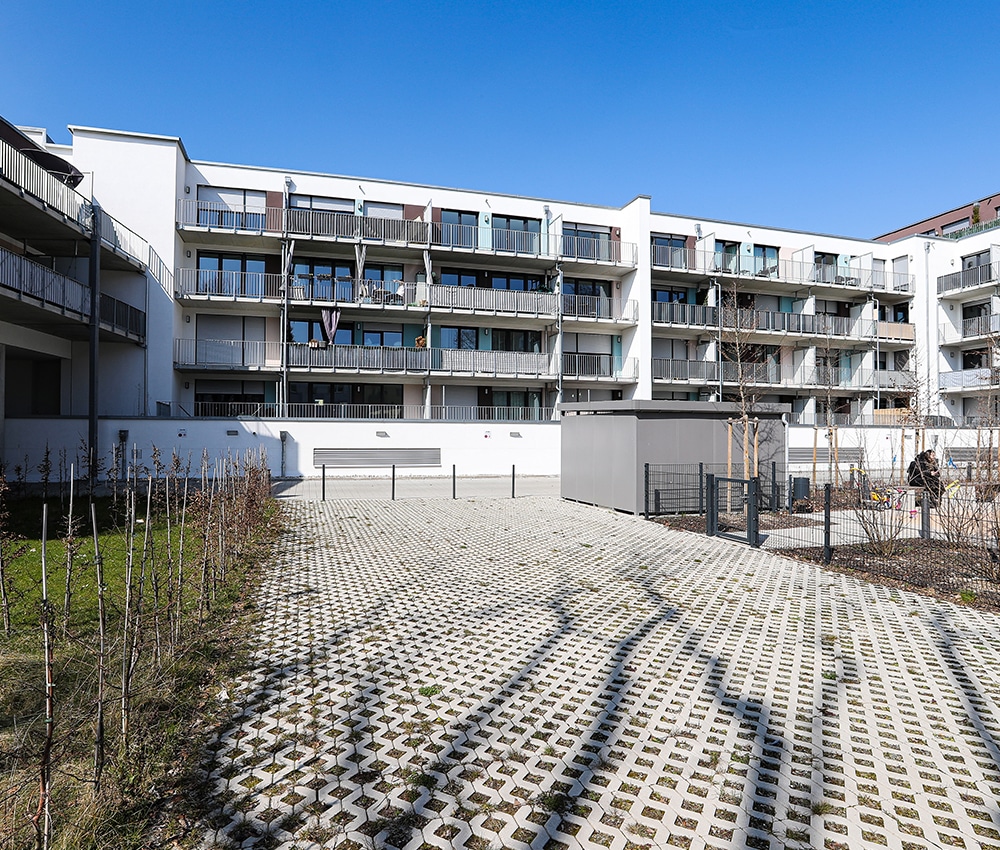 As a tenant you can choose your electricity and Internet provider yourself in your CityMent Nuremberg. The rents are not all-in rent. Operational, utility and consumption costs are distributed across all users by way of an annual service cost statement.

Apartment sizes range from 29 to 44 square metres, and prices start form EUR 14.00 and range up to EUR 18.00 per square metre (details upon request). The advance payment for running costs is about EUR 2.50 (details upon request).