Your CityMent in 54296 Trier
The Romans already knew: This is a great place to live!
CityMent Trier – a city that combines tradition with the modern
Your CityMent is situated not far from Trier 's historical centre and has excellent connections via public transport to the most important points in the city: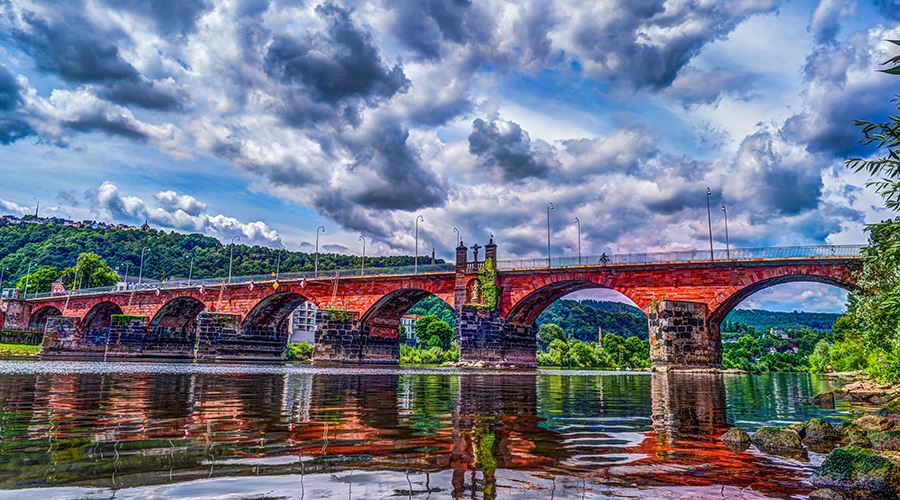 300 m bus stop Kohlenstraße (line 4 direction University, University of Applied Sciences and Trier's historic centre)
400 m bus stop Bonifatiusstraße (line 3 direction Trier Central Station)
400 m bus stop Behringstraße (line 4 direction Amphitheatre)
With bus line 3, you can reach Trier Central Station in 9 minutes. Bus line 4 enables an optimal connection to Trier's University, University of Applied Sciences and historic city centre.
Shops for daily needs, such as supermarkets, bakers or restaurants are within walking distance. Lots of green spaces are inviting for relaxing and meeting friends on warm summer days.

Situated on the Mosel river, the student city Trier is home to 110,000 inhabitants. With a founding history of over 2,000 years, Trier is not only considered to be the oldest city in Germany but also the "Rome of the North". In the city itself, many traces of the Romans or the Middle Ages are to be found. he most well-known landmark is Porta Nigra, which – as one of the best-preserved Roman City Gates – became part of the UNESCO World Heritage in 1986. The University of Trier was founded in 1473 and is the yearly point of contact for 13,000 students from 6 different specialist areas. At Trier's University of Applied Sciences, there are currently 8,000 students with research focus on sciences, economics and society. In Trier's historic city centre numerous restaurants, bars and pubs that are very popular during the week await the students.

Trier-Petrisberg is situated east of Trier city centre. Thanks to the State Horticultural Show in 2004, lots of recreational space could be preserved in this district. It has an excellent connection to the central station and the university.
CityMent Trier – Your New Apartment in the Roman City
our CityMent Trier is situated in Robert-Schuman-Allee 2, 4, 6, 10, 12 and 14 and was built in 2009 and 2012 in two construction steps. The 390 unfurnished apartments are distributed over a total of six objects, each with a separate house entrance. In House 2 there is additionally a lift that brings you to each storey.

The one-room apartments of 23 to 32 square metres are fitted with real-wood parquet flooring or linoleum with laminate finishing. In addition to a kitchenette, you have white shelves and fitted cupboards at your disposal. The bathrooms are equipped with a walk-in shower or a shower with shower-tray, real-glass shower partition walls, toilet, washbasin, towel radiator and a ventilation system. A few of the student apartments have a balcony or veranda.
In addition to 154 outside spaces, there are also roofed bicycle parking spaces available.
One-Bedroom Apartment Overview
23 square metres with 311 units
26 square metres with 36 units
32 square metres with 16 units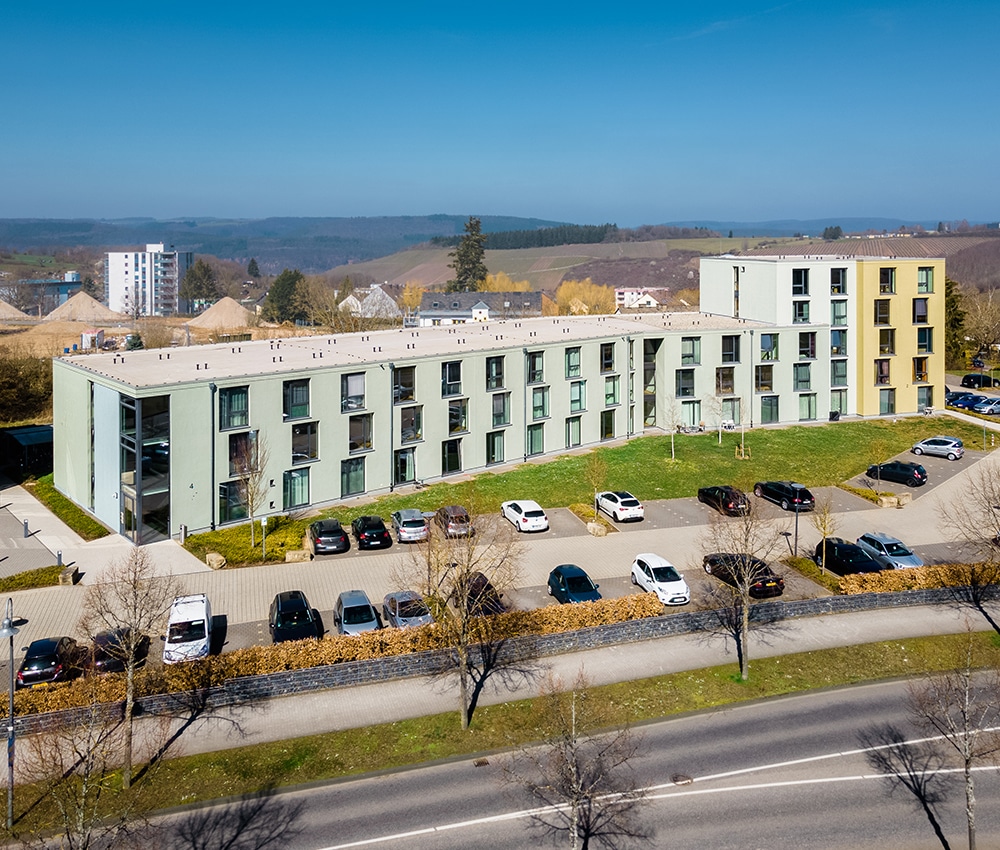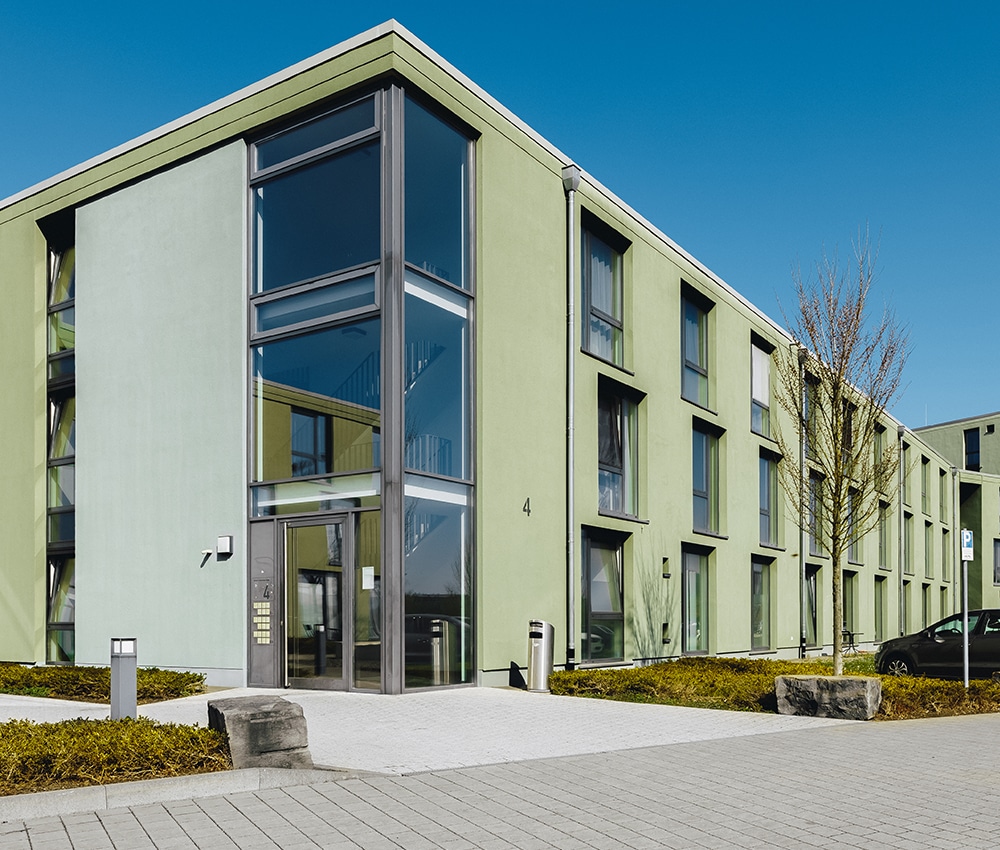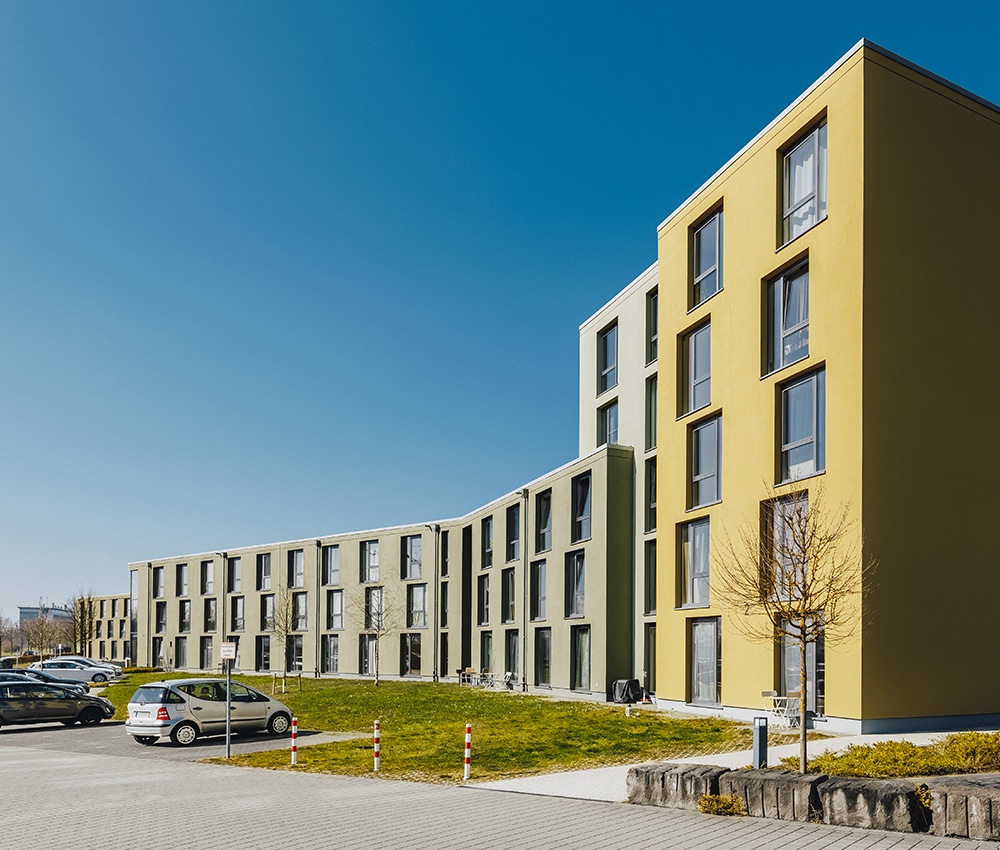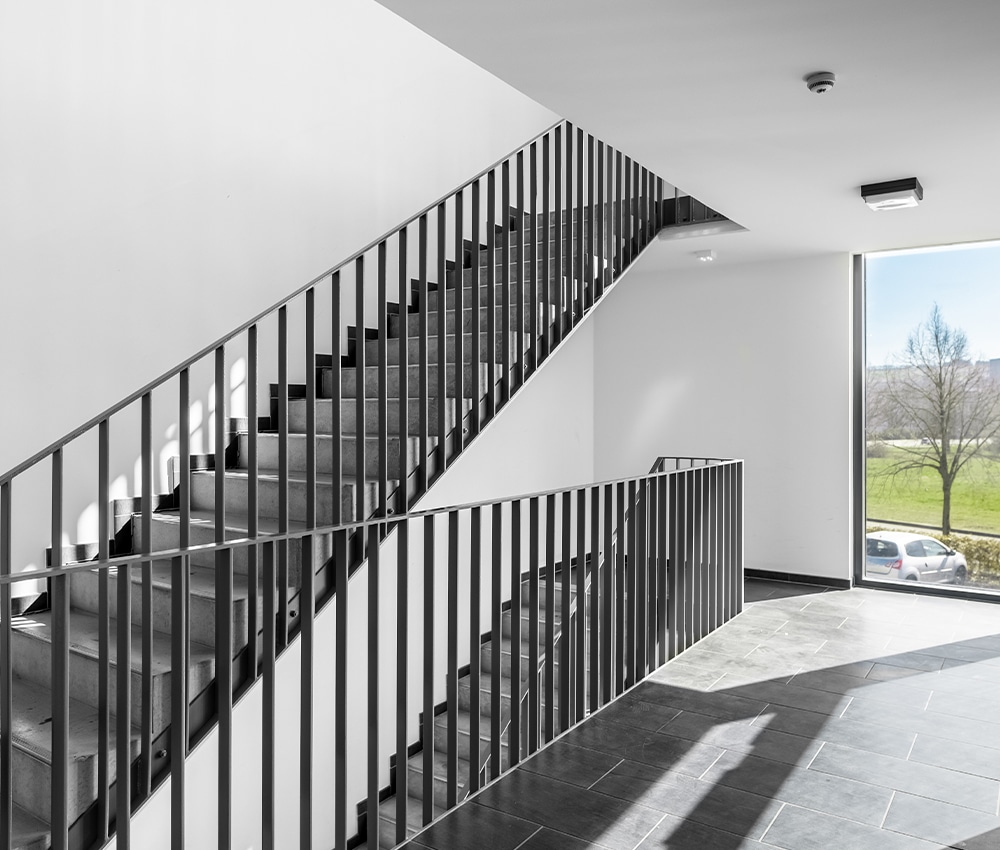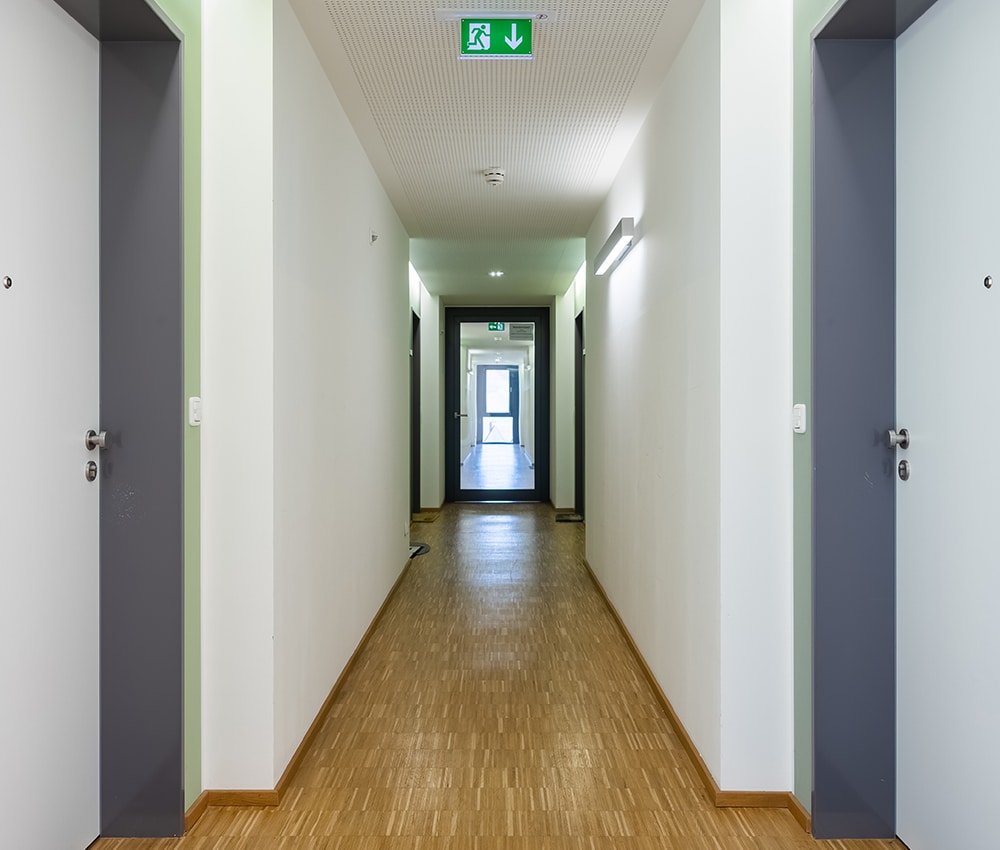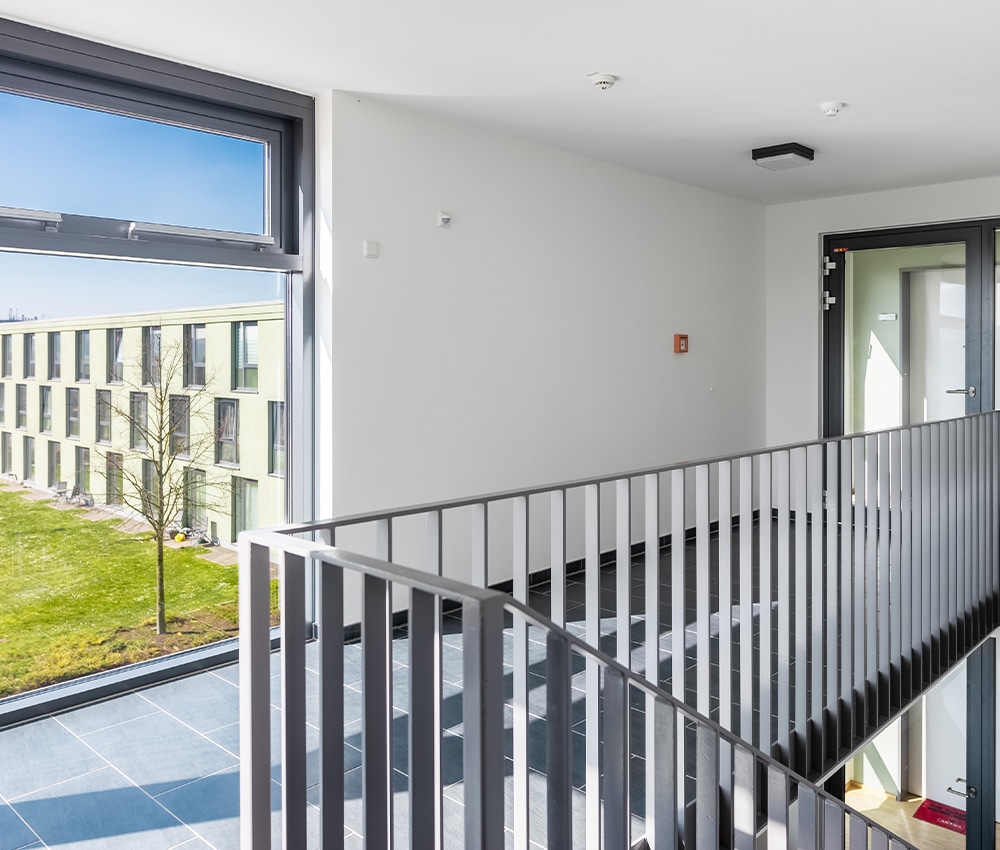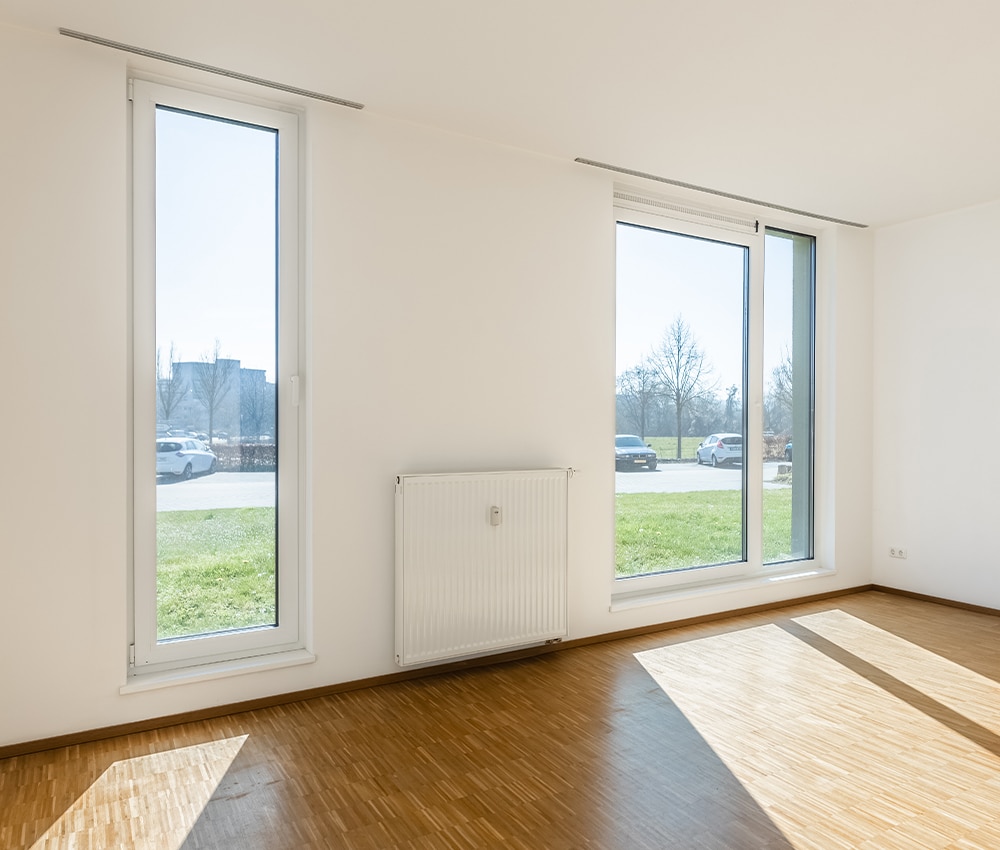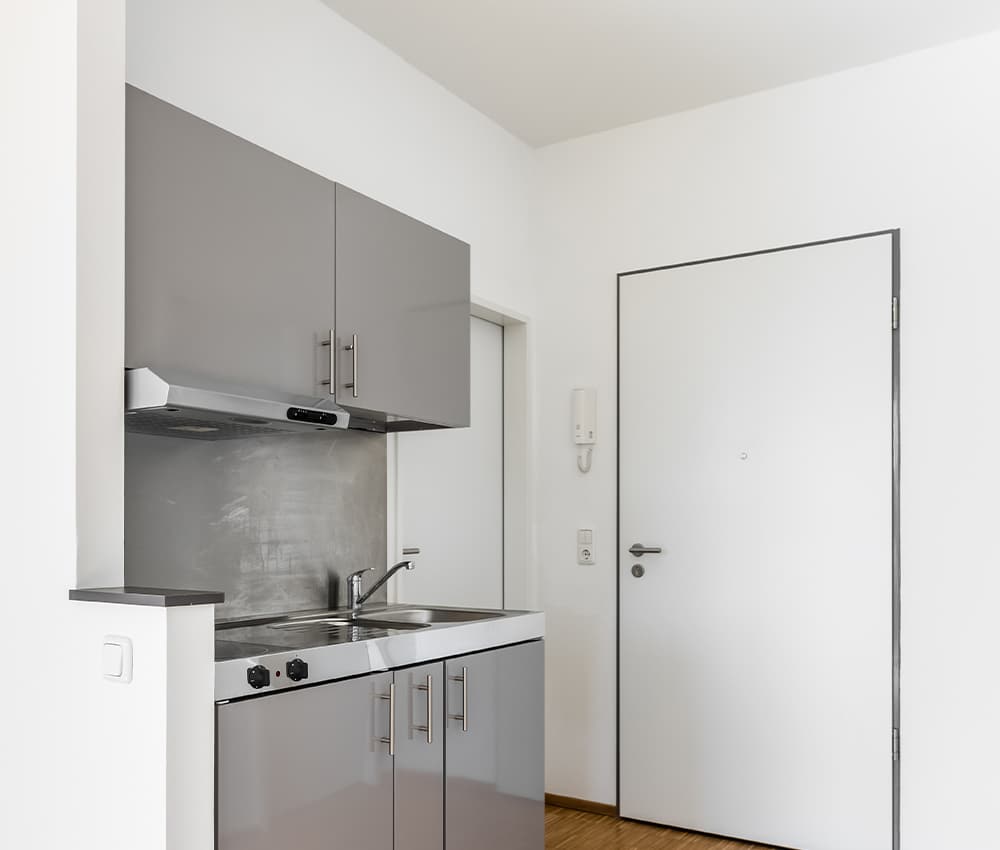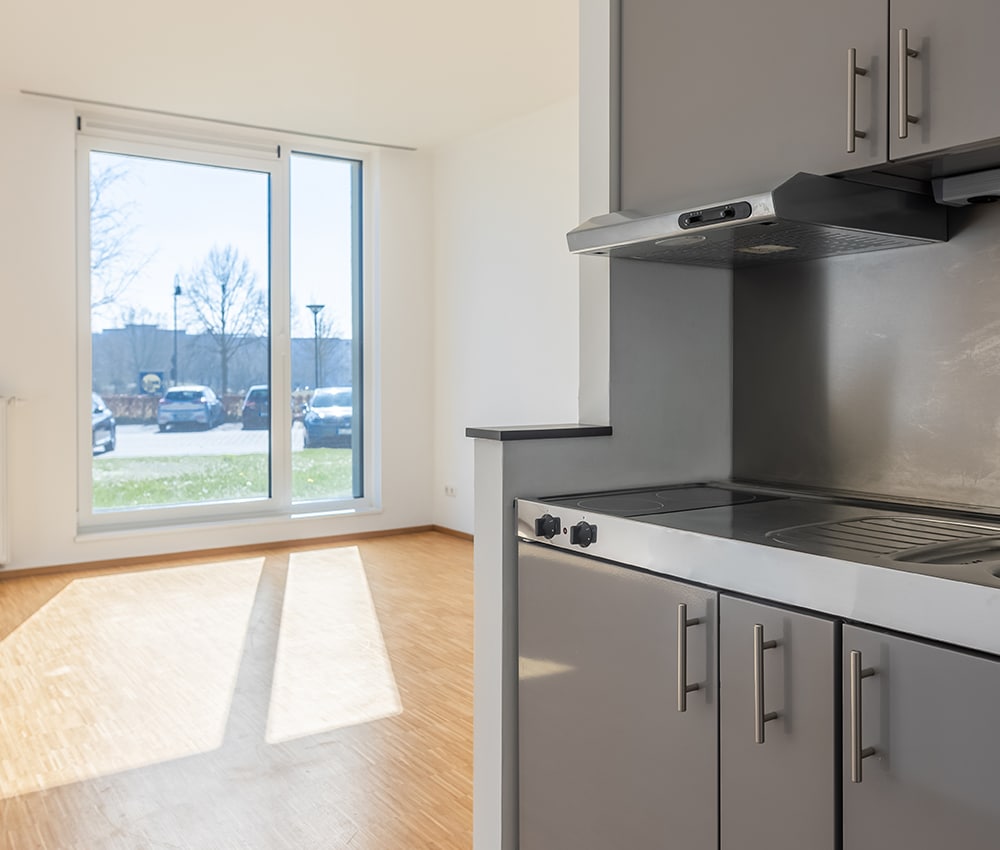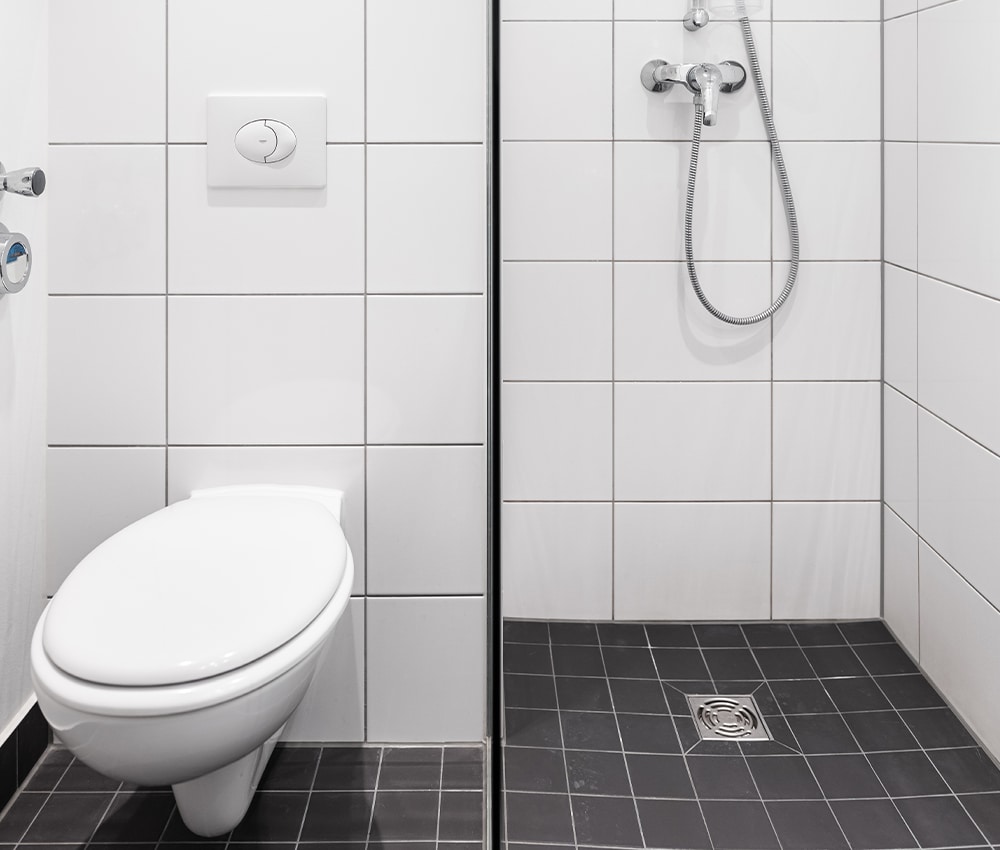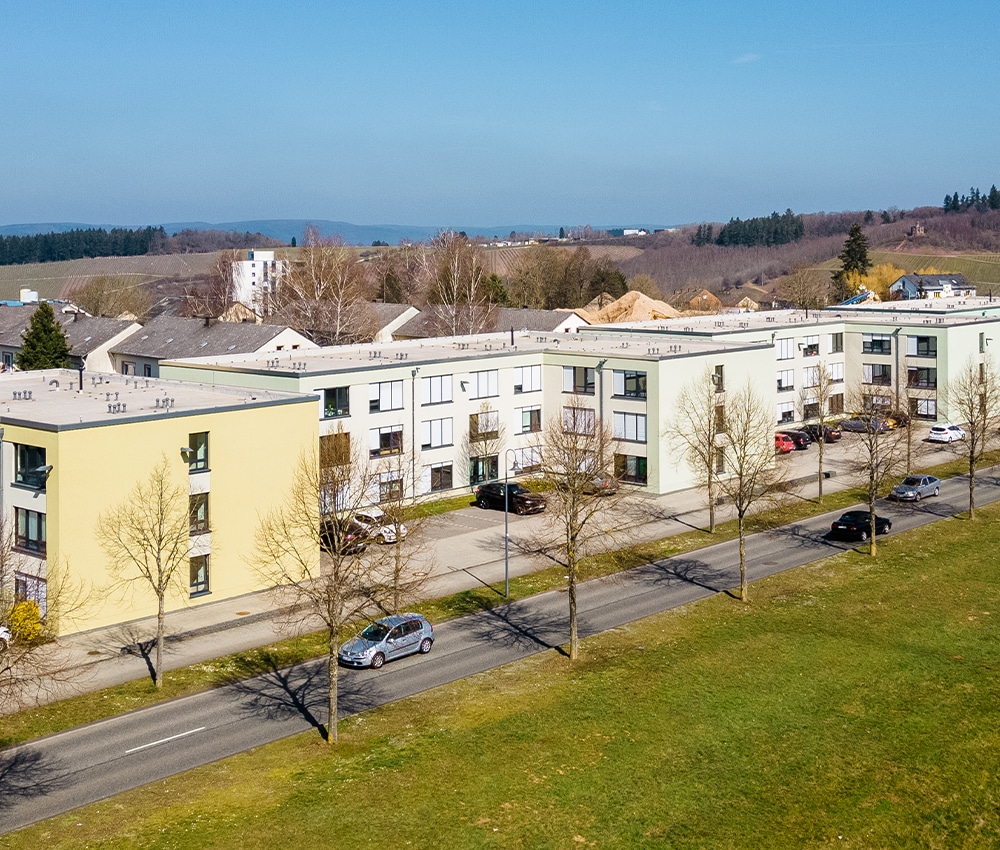 Apartment sizes range from 23 to 45 square metres, and prices start from EUR 7.80 and range up to EUR 15.25 per square metre (details upon request). The advance payment for running costs is about EUR 5 (details upon request).